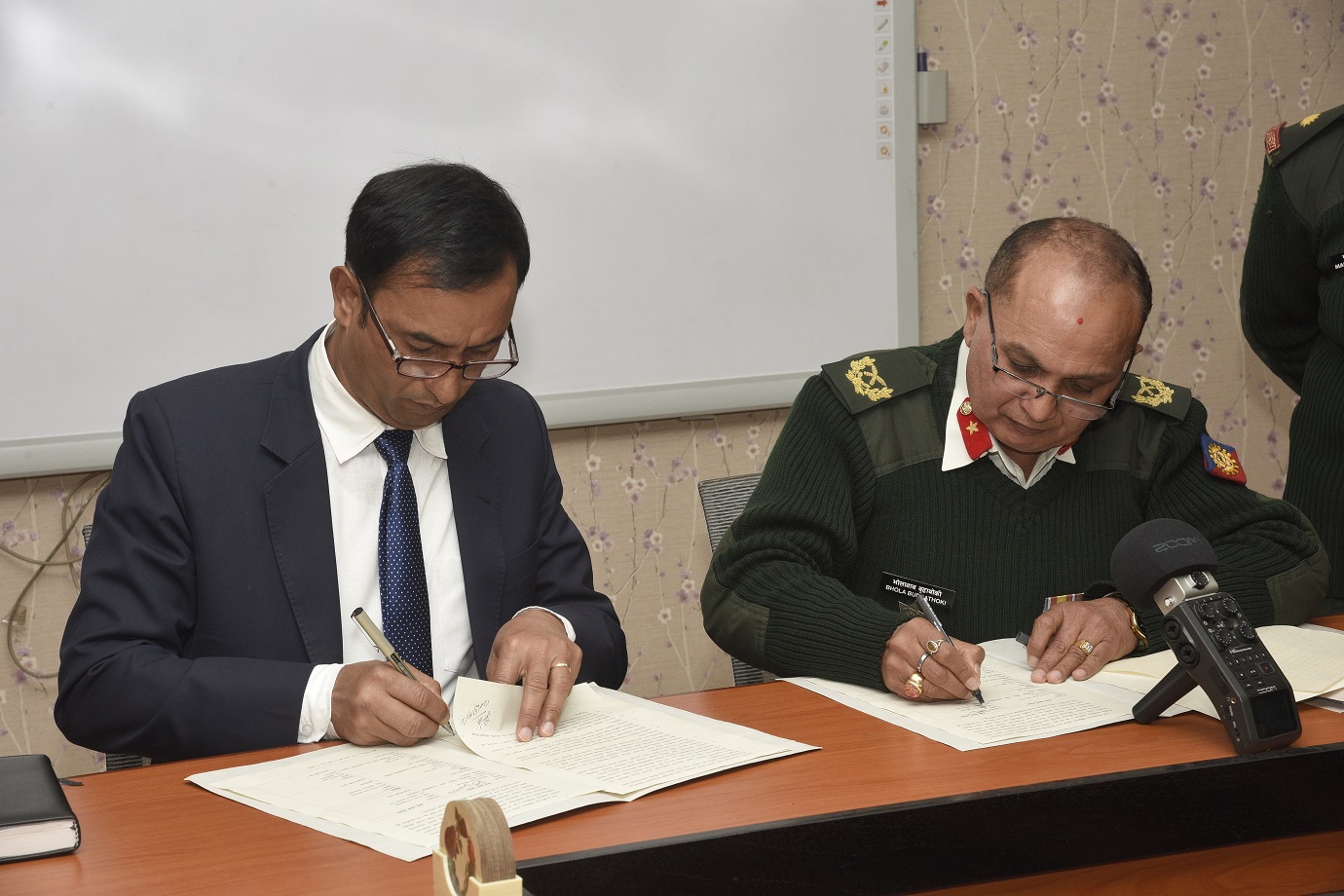 CTEVT signs MoU with Nepal Army, school of EME
Sanothimi, Bhaktapur, 2076-12-02,
Aiming to provide the quality and relevance TVET in the field of automobile and mechanical engineering to explore the access to all the Nepali youths, disadvantaged group, females and deprived group CTEVT signs MoU with Nepal army to conduct the diploma level courses in mechanical and automobile engineering from the coming academic year.
Member Secretary of CTEVT, Dr. Pushpa Raman Wagle and Brigadier General of Nepal Army, school of EME Mr. Bhola Nath Budhathoki signed the MOU in the presence of directors of CTEVT and senior officers of the Nepal Army.
Dr. Wagle highlighted this MoU will be one milestone of achieving the quality and relevant technical education to fulfill the requirement of the technical human resource of the nation whereas Brigadier General, Budhathoki believes that this will contribute the technical human resources required for the National pride projects of Nepal.